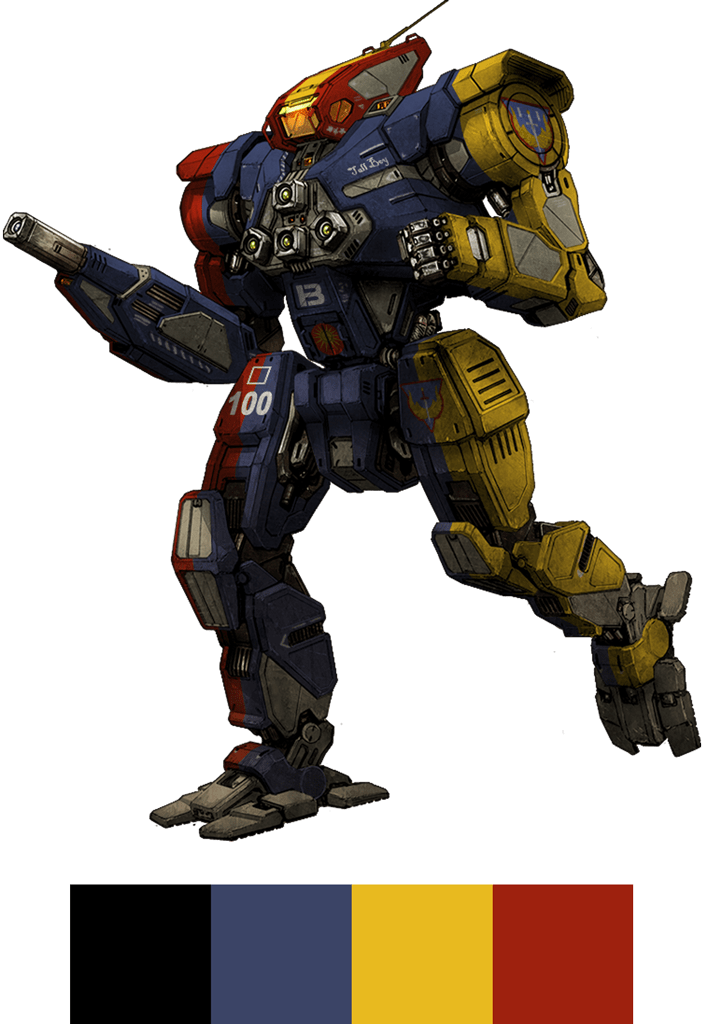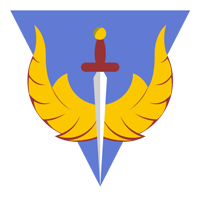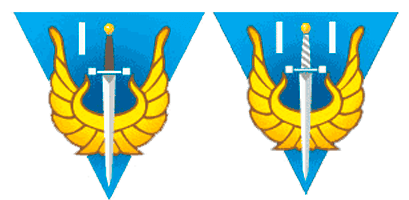 The New Ivaarsen Chasseurs use a dark blue, red and gold paint scheme for all occasions. The Chasseur insignia is a gold-winged sword set against a blue triangle.
The First Regiment adds the Roman numeral "I" to the brigade insignia. 
The Second's insignia is similar to that of the First, only with a roman numeral "II" set atop the sword. The sword's hilt is white, signifying the sacrifice of the original Second Regiment.
Insignia by: Unknown Artist/Sarna.net
Insignia vectorized by: Viereth

Paint Scheme by: Field Manual: Federated Suns, page 97
Mech repainted by: Viereth
View on Sarna.net: http://www.sarna.net/wiki/New_Ivaarsen_Chasseurs
View on Camospecs.com: http://camospecs.com/Search/Index?Term=ivaarsen
Original Artwork: flyingdebris for Piranha Games Inc.
Template: Viereth
Additional Template work: Viereth